Digital Signage
Heightened audience engagement
Increasingly prevalent in public spaces and corporate common areas, digital signage is the medium by which to communicate with disparate audiences who are often on the move. Eye-catching content draws the attention of passers-by with messaging designed to stand out from other media 'noise'. Centrally controlled remote management with local accessibility provides effective digital signage that delivers relevant targeted content designed to inform, entertain or in some way influence the viewer while bringing operational efficiencies.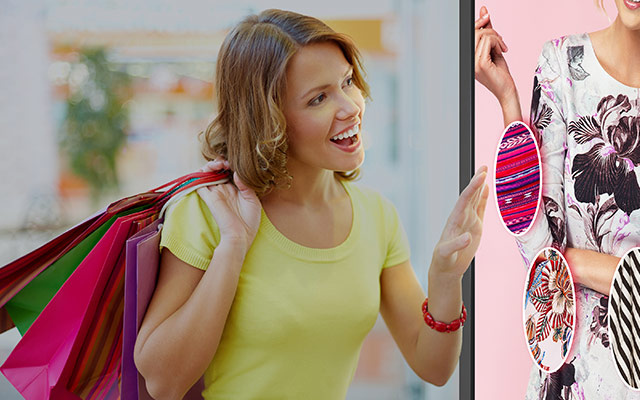 See What's Trending for Digital Signage at Sharp/NEC
Make a Lasting Impression
Whether your customers' digital signage needs are big or small, many or few, 24/7 or just a couple of hours, Sharp/NEC's vast selection of displays are sure to fit the job. Our LCDs are available from entry-grade to professional-grade and tout the latest in display technology.
Deliver maximum impact to your customers' messaging on a single screen or up to 100 displays tiled together in a jaw-dropping video wall. Look to Sharp/NEC for captivating LCD screens for your business and digital signage applications.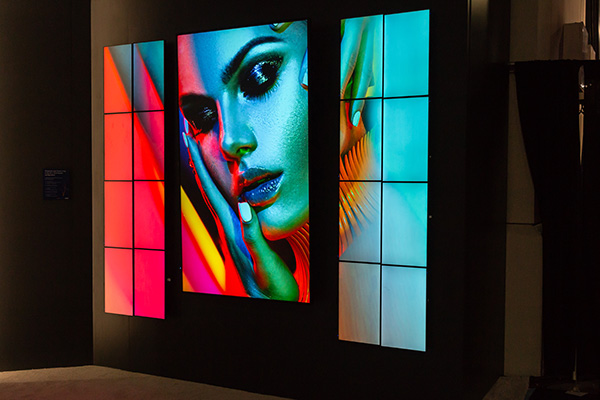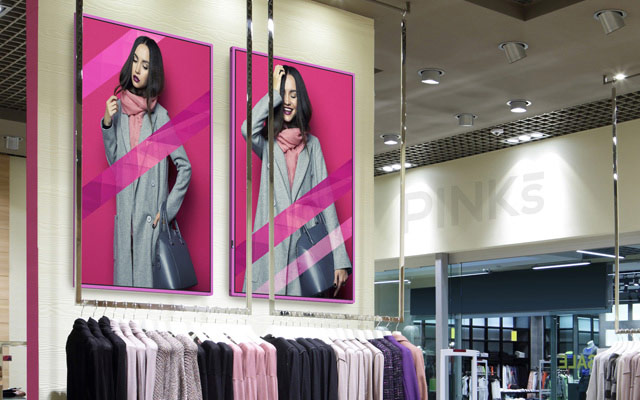 Influencing the Customer Journey
Dynamic content strategically located is proven to motivate the behavior of the viewer. In retail environments, branded messaging builds loyalty, promotes merchandising and offers upsell and cross-sell opportunities as it steers the customer journey. Digital posters in stores, shop windows and shopping malls deliver eye-catching advertisements which can be enhanced with context-aware capabilities and interactivity, with personalized messaging for even greater relevance and engagement. Here, advertising merges with entertainment, increasing engagement through gamification relevant for leisure and hospitality sectors. Real-time content updates ensure swift adaptation of content important for passenger information in airports and rail stations, menu boards in restaurant establishments and corporate reception and staff areas.
Broad Range of Signage Opportunities
Almost the entire Sharp/NEC portfolio fits the needs of signage applications with single and multiple large format displays being the most common with interactive options for greater audience engagement. Direct view LED is increasingly popular with its modular nature, scalable to create huge media walls of intense color for indoor or outdoor signage. New advances in low maintenance, long life laser technology makes projection an alternative signage medium, maximizing otherwise unusable infrastructure to deliver large scale images. Even desktop monitors enter the signage sector, offering exciting formats to differentiate through creative configurations.
Sharp/NEC's custom-fit digital signage solutions including open and modular embedded computing power such as Raspberry Pi, protective glass, housings, mounts and stands; alongside a broad solutions partner network, delivers end to end solutions perfectly tailored to the needs of any application.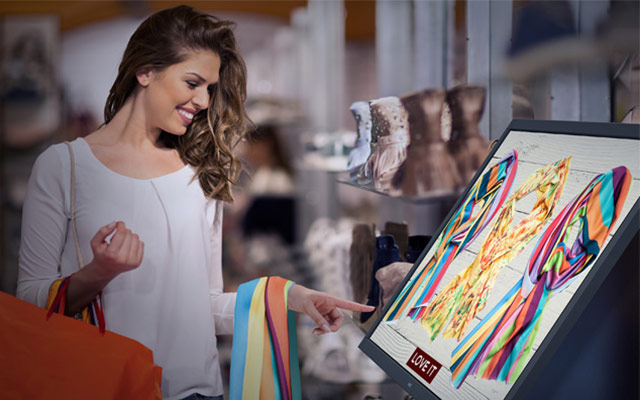 Contact a Digital Signage Specialist to help you TODAY!
Digital Signage Success Stories